Last weekend I went on a jaunt to Central Point Oregon. My daughter would insist on calling it a "road trip". She perceives neither the redundancy nor the hippie, sixties --as opposed to a drug "trip"-- implications of that bit of folksiness.
For the last month the buzz from my fellow Healthfoodians had been
Or-e-gon, oregon
and
Ya goin'?
My response had been: Ashland is far away, and camping implies mosquitos. I hadn't even considered the olfactory implications of porta-potty perdition. As the date grew closer, my buddy Dianne offered me a ride, and said that she already had a room reserved; a room, not camping. It all started to sound a little better. D's husband had been planning to go, but he's not manically obsessed with all that is raw and vegan and counting coconuts one by one, so he was thrilled to stay at home and not need to hire babysitters for their pets as long as D had company on the drive.
I swam in the mornings and then went to lectures about coconuts and raw pastry-making. There was a film about conscious birth and conception, and a workshop on growing your own oyster mushrooms. There were a couple of two-hour talks by David Wolf. Both times the schedule keeper eventually cut him off. He still had more to say. I met a few people from my online world, and, as most of you will probably know from your own experiences: they walk and talk EXACTLY the way that they type. It was a meeting of big personalities, where everyone had a chance to strut their stuff as celebrities of varying degree.
Mushroom cultivation overlapped with RawFu in the schedule, so I walked in after Fu started. "Oh My God, it's Bunny Berry!" "OMG, it's Priss!" Trooper Bunny handled my interruption with grace, and got back to her focus on self-acceptance and smoothies, even if you live in the deep-fried South.
Of course I took pictures.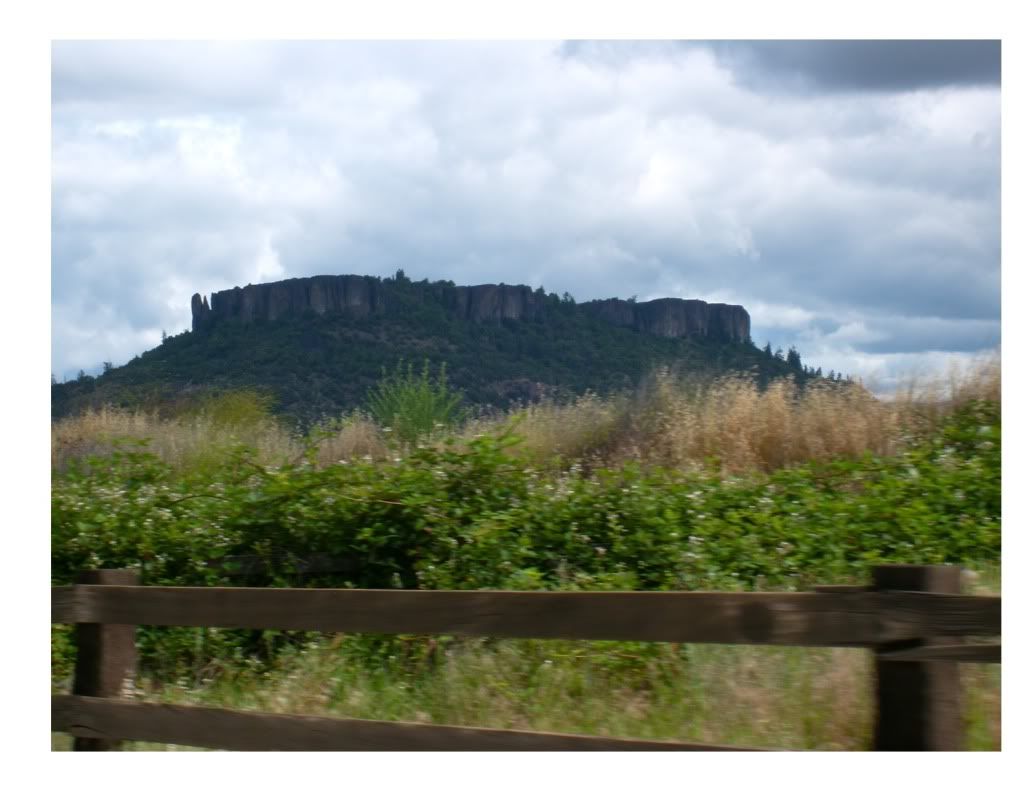 Rock formation near Medford OR.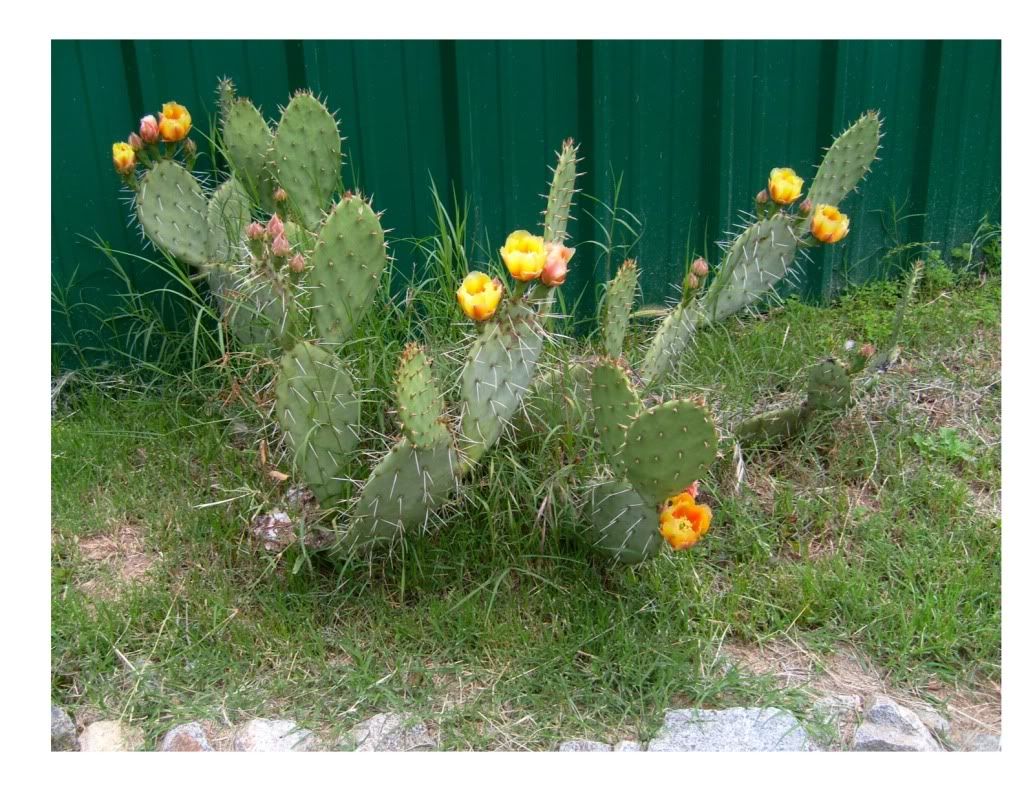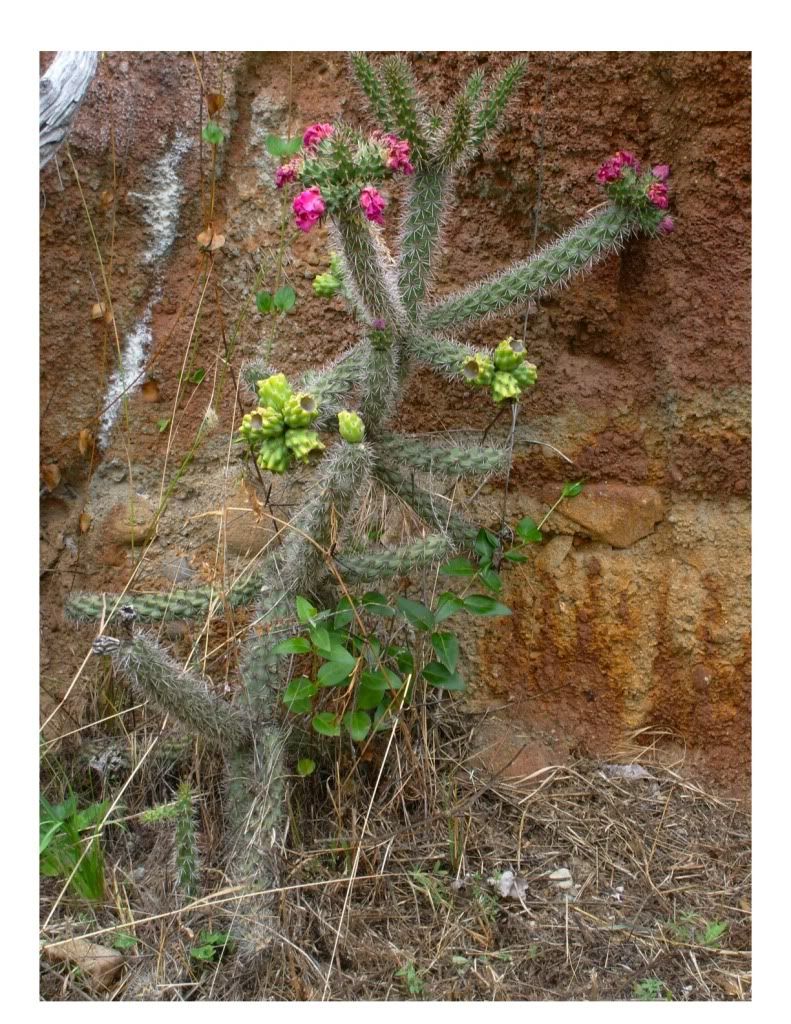 Local flora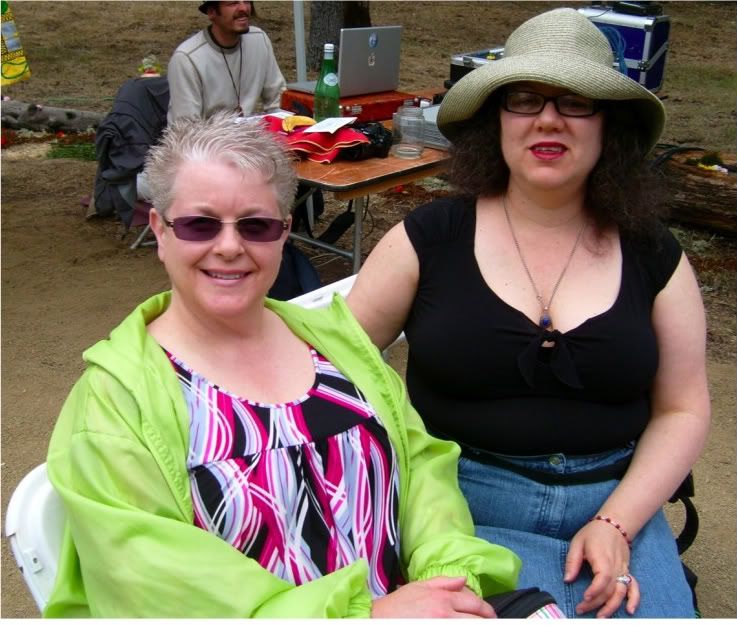 With my roommate Dianne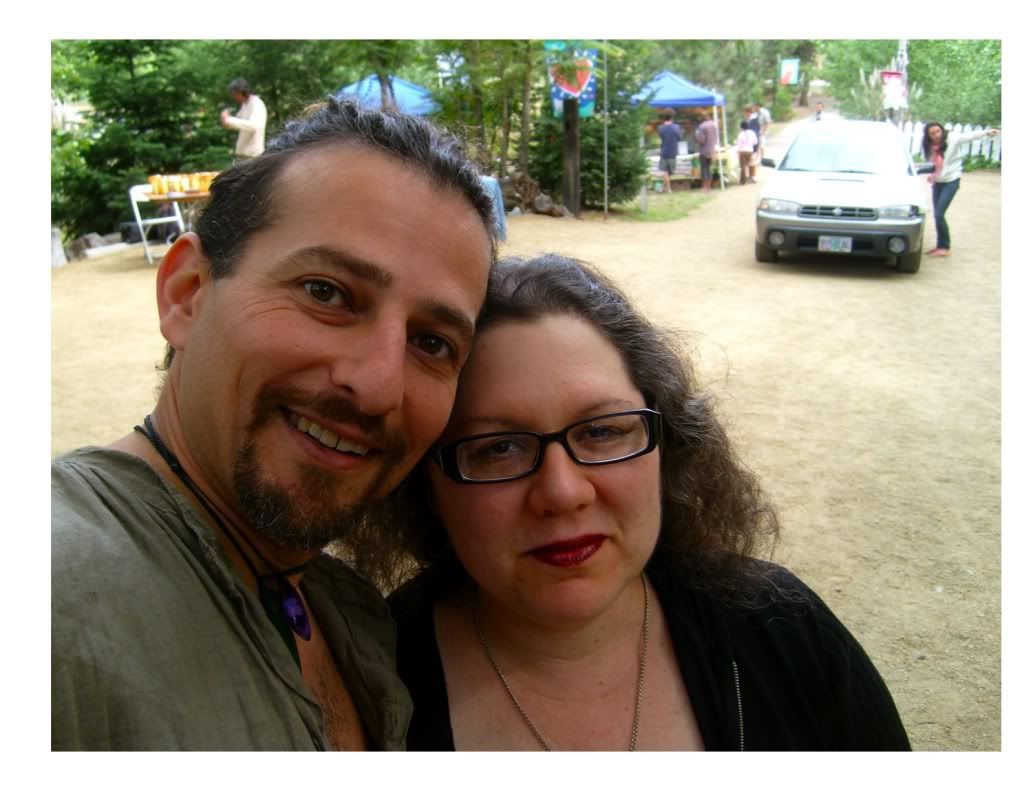 David Wolf and I are like this.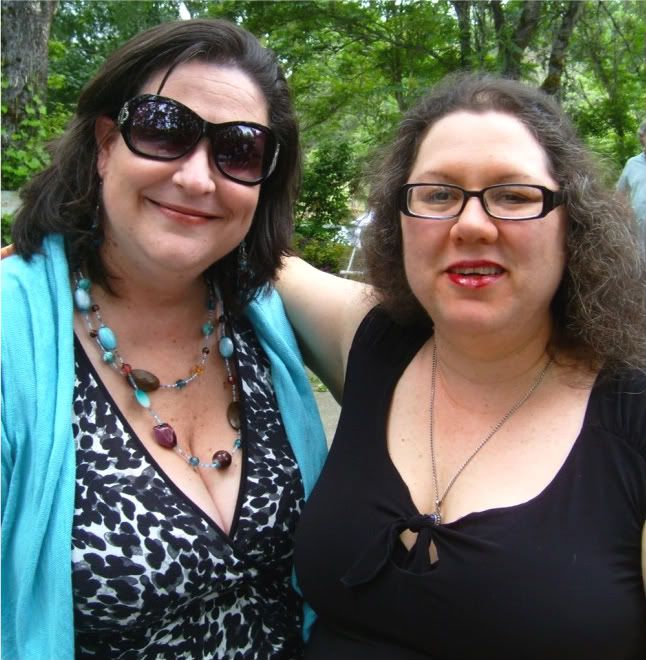 OMG, Bunny Berry irl.