Here I am, dressed up for the season, just after my 7th Birthday. This was the best costume that my mom ever made. She was not happy that I wore the sash as a headscarf. It had been intended as a belt.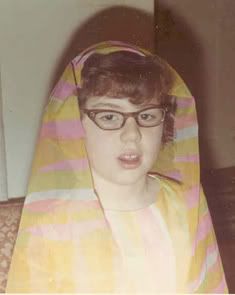 Here are Felice and Belle, the Priss Sisters. They like fancy headdresses too.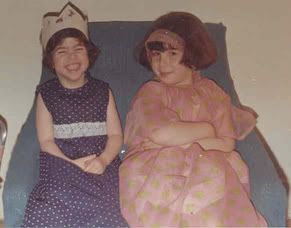 Little Brother Leo, AKA The Bratty little Brother, (making his full name LBL the BLB) wouldn't arrive for another 2 years. But thanks to the magic of armchair time travel, here he is completing the set.